Although most people now are aware of what domestic violence is, that has not always been the case. Before the 1960's, intimate personal violence was not really spoken about. That all changed in the 1970's once the Women's Movements brought it to light (Murphy & Ouimet, 2008, p. 309).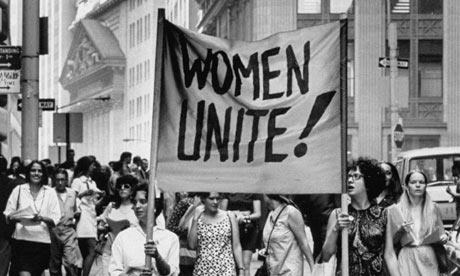 2. An astronomical, and very depressing, number of 4.8 million physical assaults and rapes against women happen per year. In addition, it is important to note that domestic violence is NOT only a women's issue. 2.9 million assault also happen against men every year. And it is important to recognize that just because more women experience IPV than men does not mean we should only focus on IPV among women (Murphy & Ouimet, 2008, p. 309).
 3. Intimate partner violence is serious. There is a whole host of issues and injuries that come along as a result of this issue. These include bruises, cuts, broken bones, head trauma, chronic pain, vaginal bleeding and infections, sexually transmitted diseases, headaches, gastrointestinal problems, and even death. This is not something to be taken lightly, and it is something that needs to be spoken about (Murphy & Ouimet, 2008, p. 309).
4. I wish I could say that the problems stop there, but that is not the case. Physical abuse is just one aspect of IPV. Many victims develop anxiety disorders, depression, eating disorders, "posttraumatic stress disorder, low-self esteem, bad body image, self-perceived poor health, and feat of intimacy." That does not even include the fear that comes along as being a victim of domestic violence (Murphy & Ouimet, 2008, p. 309).
5. When it comes to screening for IPV, medical professionals are not doing what they need to be doing. Only very few hospital emergency rooms in the U.S actually comply with the national mandate for routine screening. Shockingly, one study showed that only 37% of women were screened for IPV and only 1% were even given any information about this issue. I know when I read those numbers I was shocked. We like to think that doctors comply with all the rules placed upon them but that is not the reality (Murphy & Ouimet, 2008, p. 310).
6. IPV consists of four different phases, or a cycle: the honeymoon phase, the tension-building phase, the explosion phase, and reconciliation. Typically, it takes 5-7 incidents for a partner to finally leave the relationship. And we hope that the partner ends up leaving before it is too late (Vassello, 2016, Slide 5).
7. We need to remember that IPV does not have to be physical, it can be psychological. The perpetrator may threaten the victim, play mind games, criticize his or her partner, and a whole bunch of other tactics which is considered abuse (Murphy & Ouimet, 2008, p. 309).
8. Lastly, 1 in 3 adolescent girls in the United States is a victim of either physical, emotional, or verbal abuse from their partner. That means that it is highly possible that one of your best friends have suffered from one of these things (Vassello, 2016, Slide 11).
Sources:
Murphy, S., & Ouimet, L. (2008). Intimate Partner Violence: A Call for Social Work Action. Health & Social Work, 33(4), 309-314. Retrieved February 10, 2016.
Vassello. J. (2016). IPV Powerpoint. Slides 5, 11. Retrieved February, 10, 2016.