Do you have what it takes to make it on the streets? Living your entire life looked down upon, unseen, and unheard? Did you know that about 3 million people of the U.S population are estimated to be homeless, and for some living a life on the street is their reality?
Did you know…Many people who are living on the streets are uneducated and can't read or write.
Did you know …Many homeless people go to DSS to try to make a change a get off the streets?
Did you know…Many of those who go to DSS are then sent to homeless shelters, many of which have such horrible conditions people end up leaving after a few nights? In some places there are cases where people die almost every day.
Did you know …If you are homeless and decide to find a place to stay underground, there are many things that are MUST DOS, such as making sure you have a light on you at all times, waiting for a rainy day to pick a spot to stay in order to check for leaks, always having a way out that is different from the way in, and anything that you may need can be found in the garbage.
Did you know …When living underground a huge thing to remember is to not leave food lying around because even the smallest amount of food left will attract rats?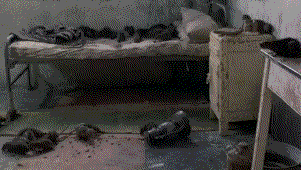 Did you know …Anyone at any time can become homeless?!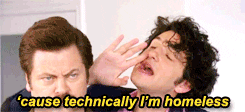 Sources:
Landowne Y. & Horton, A. (2008). Pitch black. El Paso, TX: Cinco Puntos Press.