Social work in health care is a very important and needed field as it provides services beyond medicine and care.
The medical model practiced by physicians and caretakers emphasizes disease and the treatment of disease. In contrast, Social Workers can provide a biopsychological approach meaning they treat the patient holistically.
A social worker considers the "patient's health, psychological state, family situation, employment, financial status, culture, religion, and neighborhood conditions" (DiNitto & McNeece, 2008, p.201).
In fact, medical social work was the first ever specialized area in social work overall (DiNitto & McNeece, 2008, p.203).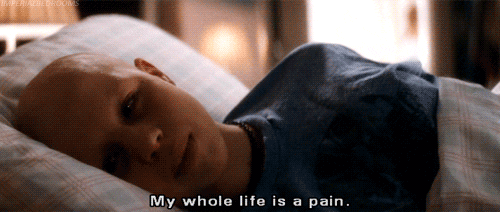 Oncology is a major field of social work in which works to provide patients and families with support through the diagnosis and treatment of cancer. They help promote psychological awareness and recovery while also facilitating treatment resources and plans with the patient (Class Presentation 6).
Kaylin Andres shared with us her experience with cancer at age 23 in her graphic novel Terminally Ill'in. She described waiting for the diagnosis as:
"The maybe's are the sickness that spreads. The hypothetical continues to plague my thoughts and those of anyone close.I would like to know if this pain growing inside me will be my downfall. I would like to know, grieve, and get the hell on with it. I hate indecision. I hate the middle." -K. Andes (Andes & Solo, 2011).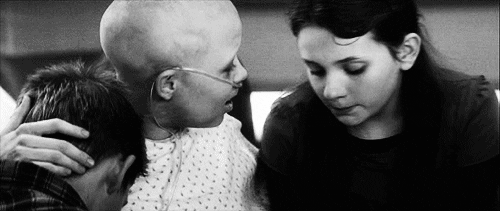 Her experience was unfortunately far from comforting, however, a social worker may have been able to address her needs during the intensive and emotional process through the biopsychological approach.
There are many other areas in which social workers can provide services in the medical world as well (DiNitto & McNeece, 2008, p.206-213)..
Primary Care

Emergency Department

Nursing Homes and Hospice

Pediatrics

Intensive Care Unit

Behavioral and Psychiatric Health 

Veterans Services 

LGBT clinics

Home Health Care

Palliative Care
Health care researchers predict that the need for social workers will greatly increase in the future as the presence of chronic illness increases, technology increases opportunities for lifetime care decisions, and the cost of health care increases thus requiring advocacy for high-quality and compassionate care as well as assistance to those with fewer resources and difficulties with health literacy (DiNitto & McNeece, 2008, p.206-213).
Social workers can specifically ensure advocacy for patients and future patients (Class Presentation 6)
Health care literacy is an important service that social workers can provide, yet in the past it has not been a central concern.
"One-third of U.S. adults do not have adequate health literacy to manage their health care needs; and low health literacy is a major concern due to its association with poor health outcomes, high health care costs, and heath communication problems" (Liechty, 2011, p.99).

Social workers can promote health literacy in several avenues including through everyday counseling and casework interactions, internet health coaching interventions, evidence-based staff training and awareness about health literacy rates, and screening for patients who may have low health literacy (Liechty, 2011, p.104-105).
Working in the medical field as a social worker can be one of the most challenging and rewarding experiences. Not only do they aid in the grieving process for families, but they also serve to provide support and relief for physicians. In the book Days in the Lives of Social Workers, we especially see this as Ogden Rodgers, Ph.D. ACSW, works throughout the emergency department helping doctors address family members and even more challenging, providing moments of relief and support as Doctors are forced to say goodbye to a patient they have worked very hard to revive (Grobman et.al,2012, p.34).
" Don't get me wrong, I love being a social worker. I adore the work that I do with vulnerable patients who need an advoacte. I went into this field so I could make a diference in their lives. Some days, however, are more challenging than others. This is one of those days" -Jodi Goldstein (Grobman et.al,2012, p.45)
Many circumstances can be challenging in the medical field, but as social workers, people in this career continually note that the moments of reward and success always make the challenges worth the work.
Most importantly, social workers are able to look at situations from a strengths perspective. They can work with many patients to create opportunity and hope.
"The strengths perspective is an important counterbalance to the medical model's preoccupation with pathology and deficits" (DiNitto & McNeece, 2008, p.202).
This process of evaluating a patient's strengths is very important in the assessment portion of DAP notes in hospitals and emergency care and allows encouragement for the patient.
Pictures feature scenes from the movie My Sister's Keeper.
Grobman, L., & Clark, Elizabeth J. (2012). Days in the lives of social workers : 58 professionals tell "real-life" stories from social work practice (4th ed.). Harrisburg, PA: White Hat Communications
DiNitto, D., & McNeece, Carl Aaron. (2008). Social work : Issues and opportunities in a challenging profession (3rd ed.). Chicago, Ill.: Lyceum Books
Liechty, Janet M. (2011). Health literacy: Critical opportunities for social work leadership in health care and research.(Report).Health and Social Work, 36(2), 99