Hi

st

ory

& Po

li

tics

of

L

G

B

T

 

Research/

Criminalization

of

 T

he 

L

G

B

T

community
Historically, research on those who identity as LGBT has been approached within a criminological framework, such that scientists would associate health disparities with criminal behavior, thus labeling ones sexuality identity and same-sex behavior as unnatural, disorderly and destructive to societal norms.
In the United States, around the mid-late 1900s, most research efforts to describe LGBT people were rejected & underfunded. In addition, political pressure made it difficult to conduct such studies (Silvestre, Beatty & Friedman p.368)
Although there is a great amount of research about gay men driven by the HIV pandemic, the literature reflects little focus on gay men experiencing multiple dimensions of marginalization such as minority race and/or ethnicity, young or old age, rural residence, and low socioeconomic status (Silvestre, Beatty & Friedman p. 369)
Lack of Education/Training
Due to the lack of research available in regards to the LGBT community, there is not a sufficient amount of knowledge to effectively design and implement appropriate medical and health-related academic training programs (Silvestre, Beatty & Friedman p. 370)
Professionals often feel inadequate in providing care to LGBT clients. Data suggest that most physicians receive just 2-4 hours of training on LGBT issues in medical school, and about 30% admit to being nervous around homosexuals (Silvestre, Beatty & Friedman p. 371)
Prevalence & Risk Factors for Substance Use Among LGBT & MSM with HIV
Stall et al.'s 2001 findings found from the urban Men's health study reported that 52% of urban MSM had sued drugs in the previous 6 months and 85% used alcohol. (Silvestre, Beatty & Friedman p.369) Lim et al's 2012 findings found that almost 10% of gay and bisexual men used three or more drugs regularly each week after age 50 (Silvestre, Beatty & Friedman p. 369)Additionally rates of using club drugs, such as Ecstasy, PCP, Ketamine and inhalants, among gay and bisexual males are disproportionally higher than among hetero men (Silvestre, Beatty & Friedman p. 369)
Studies found that parental substance abuse, a violent home of origin, and childhood sexual abuse were all related to increased depression, higher rates of HIV and hepatitis, and increase substance use (Silvestre, Beatty & Friedman p. 369) These findings are particularly relevant because data shoes higher rates of depression, parental rejection, bullying, and increased suicidal ideation among LGBT youth (Silvestre, Beatty & Friedman p.369)
Among the few studies done on lesbians, bisexual women and transgender people, many find that there are increased rates of drinking among lesbians, particularly older lesbians, elevated rates of alcohol use and other health problems, and high rates of concurrent substance use and sex among bisexuals (Silvestre, Beatty & Friedman p.370)
Recommendations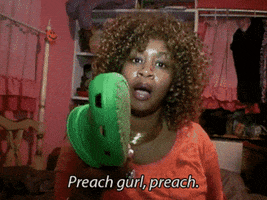 Social workers should seek to further educate themselves on LGBT related issues/subjects in order to further enhance their ability to provide the best intervention methods/treatment for LGBT clients
10. As researchers, social workers can work to add variables related to sexual identity   orientation and gender identity in every study they fund, monitor, or carry out (Silvestre, Beatty & Friedman p. 373). As teachers, social workers can integrate LGBT content into their curriculum, and support students and other faculty interested in this issue (Silvestre, Beatty & Friedman p. 374). As advocates, social workers can work to advocate within their professional associations and public and private funders; to hire staff who have knowledge about and concern for LGBT health (Silvestre, Beatty & Friedman p. 374). Social workers can do an assessment of LGBT-related policies and practices and work to make them more inclusive (Silvestre, Beatty & Friedman p. 374).
References
Silvestre, A., Beatty, R., & Friedman, M. (2013). Substance Use Disorder in the
Context of LGBT Health: A Social Work Perspective. Social Work in Public
Health, 28, 366-376.