Who Is Effected
Only 3% of Social workers primarily focus on addiction and substance use. However, 75% of NASW social workers report having helped a client with addiction. Every avenue of social work can contain situations with substance use (DiNitto & Mcneece, 2007, p. 171).
Substance abuse can be found in ANY population of people. All socio-economic, gender and race groups can fall victim to the disease.
Definition  of Addiction:
2. "The American Psychiatric Association (2000) does not use the term addiction". Rather they use the terms substance use disorder or substance abuse regarding the abuse of alcohol or drugs (173).
Types of Addiction
4. "Approximately 9-10% of the U.S. population currently meets the criteria for substance abuse or dependence; about 15 million have an alcohol use disorder, about 4 million have a drug use disorder, and about 3 million have both alcohol and drug disorders" (175).
Addictions do not always include abuse of alcohol or drugs, either. Many people face other addictions including gambling or even food.
5. 61% of adults and 13% of children are considered overweight or obese in the United States. About 1.5% of adults in the United States are estimated to fit the criteria for pathological gambling (176).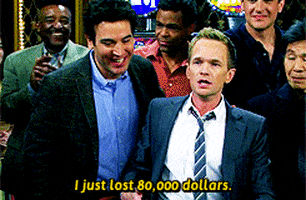 Causes of Addiction
6. Science suggests that alcohol and drug related addictions can stem from genetic predisposition (177). Drawing a genogram with a client can help a Social Worker learn more about the family of the client thus allowing for more information about potential predisposition for addictive behaviors.
How Social Workers Intervene
3. Social workers in all areas and fields can work with clients facing substance use disorders. Many techniques that are helpful in empowering the client to seek rehabilitation and become clean include motivational interviewing and cognitive behavioral therapy (Merrit Hartblay).
Motivational Interviewing encourages the client to consider their concerns and conflicts while ensuring and affirming the care that the social worker has for the patients behalf through reflective listening.
Cognitive Behavioral Therapy is a tool used by many counselors and social workers to help teach people to change their thoughts in a way that can ultimately change their lifestyle and empower them to overcome their personal obstacles in a new way of thinking.

How do Clients Change
7. It is not an easy task ahead for anyone trying to change their life and recover from substance abuse. Relapse can be, and often is, a part of the process. Merrit Hartblay made an excellent point when he said that often it is not the moment when a client picks up the drug again that they face relapse, rather it is the moment months before that their mindset changes to desiring to go back to old ways. This is why a Social Worker can play a significant role in the life of a recovering addict because they can allow a client to truly understand themselves while seeking to empower their thoughts to conquer the challenges of recovering and changing their lifestyle.
DiNitto, D., & McNeece, Carl Aaron. (2008). Social work : Issues and opportunities in a challenging profession (3rd ed.). Chicago, Ill.: Lyceum Books.