It's School Social Work Week!
A day in the life of a school social worker, as we have learned this week, can vary depending on the size and type of school involved. However, one thing that is most often true about working in a school is that a social worker's schedule can always be changing and days are always fulfilled with work.
"No two days are ever exactly the same in school social work" –Cami L. Cooper (Grobman, 2012, p. 98
Start Organized! For some social workers, especially in rural districts, they may be the only social worker in the school. This makes for a significant case load. As Sam Bligen shared with us, he is potentially responsible for almost 600 students needs. This requires good organization!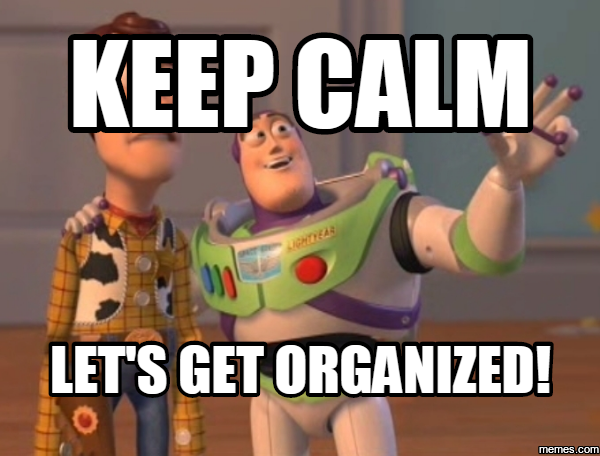 "It is virtually impossible to be effective and get the job done in a chaotic and disorganized work environment" -Cami L. Cooper (Grobman, 2012, p. 98)
Stay Connected: Social workers often  are trained to address student conflicts and issues with a different mindset. They consider the ecological effects of a student's home environment that could hinder a students performance. This means that social workers must stay connected with guardians and other teachers to understand different challenges that a student may be experiencing.  Many social workers start their day quickly reviewing their inboxes and potentially reaching out to other teachers and family members to learn more information when a question arises.
"Never be afraid to ask questions because if you don't ask, you won't know. If you don't know, you will have to pretend. If you have to pretend, you risk the chance of being wrong" and if you are wrong you risk facing serious consequences. – Sam Bligen (Class Presentation, 4/7/2016).
Listen: Social workers in school settings must be available for not only their daily appointments, but also crisis situations. Students may experience a crisis or emergency situation and social workers are able to provide a listening ear and encouragement. In addition to crisis help, school social workers also run group sessions where they encourage students to speak and listen to one another as well.  Of course, sometimes students do not always want to talk either. Especially students who are mandated to see a social worker. The balance is an act that must be learned through experience. Understanding how comfortable the client is can really help in allowing them to trust and open up during sessions.
Event Planning: School social workers are also responsible for providing resources and event planning ideas for teachers and staff as well as student assemblies. When principles recognize a common conflict in their school district, they often first approach social workers in making plans to present a schoolwide assembly addressing the challenges. Bullying and substance use are two important themes that can be effectively addressed in this way (Faughnan, Presentation 4/7/2016).
Home Visits: Sometimes talking with students and others can result in a potential need for home visits. Home visits can be very challenging as they may lead to future investigation calls on behalf of Child Protective Services. However, it is important for social workers to act as mandated reporters and advocate for their students when circumstances are extreme.
Sam shared with us that not all parents are happy to work with you, but ultimately you are responsible for these kids, and a cooperative relationship with parents is only an added benefit. Elsewise, you cannot care what they think when circumstances require you to take action on behalf of an endangered child.
Paperwork:  Like all fields of social work, paperwork is still required. Keeping good notes can be very helpful in assessing a student's needs as they progress throughout their academic career. As Sam mentioned, often notes and drawings from earlier sessions begin to make sense as a students conflict and needs are uncovered throughout individual sessions together over time. Individual Education Plans (IEP) are important in school social work.
An IEP  "is a plan that is developed for all students in special education. This does not mean that students are volunteers for counseling or that they know why they are given the service in the first place" ((Grobman, 2012, p.105).
Confidentiality: As in any field of Social Work, patients' or students' rights are very important to include confidentiality. As Carol Line discussed in her Days in the Lives of Social Workers entry, this can be challenging in smaller school districts such as rural districts. However, it is important to promote the code of ethics and to explain this responsibility to people who may question such policies (Grobman, 2012, p.111).
"School social work is certainly about kids and not money"… We often have to work in less than adequate settings with less than adequate supplies. Helping kids grow, develop, and learn is the name of the game. Sacrifice seems to come with the territory" (p.108).
Grobman, L., & Clark, Elizabeth J. (2012). Days in the lives of social workers : 58 professionals tell "real-life" stories from social work practice (4th ed.). Harrisburg, PA: White Hat Communications.