What do social workers in the older adults field do?
– They provide information and give referrals, do discharge planning following hospitalization, case management, counseling, protective services in cases of elder neglect and abuse, educational and recreational services, and advocacy. (DiNitto & McNeece, 2008, pg. 263)
What is the demand for social workers in the older adults field?
– There is an increased demand for social workers in this field because older adults make up about 12% of the US population. Also, the demand is so strong because there is a shortage of social workers currently working in this field. This is partly due to the fact that this field isn't encouraged in social work educational programs because many instructors lack interest and training in this field. (DiNitto & McNeece, 2008, pg. 266)
How are the health-care needs of older adults being met?
– "About 1/3 of older Americans have a severe disability, and the risk rises sharply with age." Falls are the leading cause of disability and injury among older adults, and many older people die as a result of injuries obtained from a fall. Cancer, diabetes,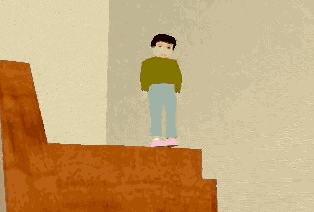 and heart disease are major causes of death among older Americans as well. In order to meet the needs of these older adults, social workers help them communicate with their doctors, about their health care. Social workers need to have an extensive knowledge of Medicare and Medicaid programs as well in order to best meet the needs of their elder clients. (DiNitto & McNeece, 2008, pgs. 272-273)
What are some of the mental health issues that are associated with older adults?
– The most common mental health problem that affects older adults is depression. About 8-20% of older adults living in the general community suffer from some form of depression. Also on a some what related note, an estimated 17% of older adults abuse alcohol or prescription medications. (DiNitto & McNeece, 2008, pgs. 277-278)
What is adult protective services?
–
"Some older adults are physically or emotionally abused or financially exploited by family, caretakers, or others." Also, self-neglect is another big thing that occurs when an older adult can no longer take care of his or herself or is not willing to receive assistance from others. Adult protective services is a program that helps meet the critical needs of older adults. It often employs social workers to investigate these kinds of cases and take action by securing needed services if conditions call for it. (DiNittto & McNeece, 2008, pg. 281)
Sources:
DiNitto, D., & McNeece, C. (2008). Social work: Issues and opportunities in a challenging profession (3rd ed.). Chicago, IL: Lyceum Books.