By: Mindy Barnes
According to DiNitto and McNeece, "[t]he United States currently incarcerates more of its residents per capita than any other nation in the world" (2008, p. 320). There are more prisons in the United States than there are Walmarts (Ahrens, Pyle, & Gilmore, 2008, p. 4). Inhabiting these prisons and under other forms of correctional supervision are 7.2 million Americans (John Vassello, 02/16/2016, Class PowerPoint). Of those incarcerated, about 75% have a substance abuse disorder and 40% are mentally ill (Jeff Pryor, 02/18/2016, Guest Lecture). These last two statistics do not matter though, because the prison industrial complex in the United States is all about the money. As Ahrens, Pyle and Gilmore put it, "[t]hese prisoners are now seen as an economic opportunity" (2008, p. 4). Let me show you how:
---
---
#1. Between 1980 and 1993, spending on federal programs such as employment and training had been cut nearly in half…but spending on corrections went up by 521%! (Jones & Mauer, 2013, p. 47). There are neighborhoods, like Brooklyn, NY, where the government is spending over $1,000,000 on imprisonment instead of on helping to uplift the community (Ahrens, Pyle, & Gilmore, 2008, p. 15).
#2. The Crime Bill of 1994 allowed the government to spend $8 billion on building new prisons, $8.8 billion for policing, $1.8 billion for incarcerating "illegal aliens", and completely erased federal Pell grants for education in prison, all while social welfare programs continued to be cut (Jones & Mauer, 2013, p. 63).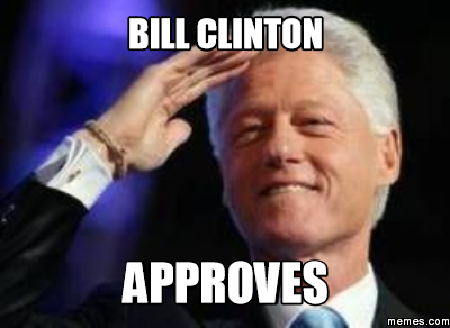 #3. Even with the massive amounts of prisons being built (a great deal being private prisons), many are overcrowded. As a result, some prisons will rent out their beds. Sanilac County, MI, for example, hoped to get about $900,000 from renting beds (Ahrens, Pyle, & Gilmore, 2008, p. 6-7).
#4. Prisons are sold as a way to generate income in poor towns. In reality, about 80% of the jobs created by a new prison are filled by people who do not live in the prison town. Prisons also tend to buy supplies from warehouses instead of local businesses, and local business are actually pushed out by the chain stores prison towns attract (Ahrens, Pyle, & Gilmore, 2008, p. 10-11).
#5. Finally, it costs on average $50,000 to imprison one inmate for one year (Jeff Pryor, 02/18/2016, Guest Lecture). This is more than double the poverty level for a family of four. It is also more than it costs for a year at most colleges and more than it would cost for a rehabilitation program. So, explain to me how mass incarceration is socially and economically the right choice?
---
---
What it really comes down to is this: mass incarceration is about profit and punishment, not justice or rehabilitation. A good majority of the imprisoned individuals have been incarcerated simply as a result of their poor socioeconomic status (Jones & Mauer, 2013, p. 40). For example, crack, which is a cheaper version of powdered cocaine and typically found in lower-income communities, has a much harsher punishment in that it could take up to 100 times the amount of powdered cocaine to receive the same sentence you'd get for crack (Jones & Mauer, 2013, p. 71). Also, "[p]eople of color are disproportionately represented behind bars and make up 65 percent of the prison population (Harrison & Beck, 2004)" (DiNitto & McNeece, 2008, p. 312). This isn't justice but oppression. Forensic social workers have the tough job of advocating on the behalf of these stigmatized individuals. But no matter at what level of the criminal justice system they work (law enforcement, courts, or corrections), it is important to understand how these larger systemic issues affect the lives of not just the incarcerated, but their families as well (DiNitto & McNeece, 2008). Social workers–and everyone else for that matter–should also remember that "criminals" are people, too.
Sources:
Ahrens, L., Pyle, K., & Gilmore, G. (2008). Prison town: paying the price. Oakland, CA: PM Press.
DiNitto, D., & McNeece, C. (2008). Social work: Issues and opportunities in a challenging profession (3rd ed.). Chicago, IL: Lyceum Books.
Jones, S., & Mauer, M. (2013). Race to incarcerate: A graphic retelling. New York: The New Press.
Pryor, Jeff. Guest Lecture, February 18, 2016.
Vassello, John. Class PowerPoint, February 16, 2016.